A place to enjoy – restaurant of Haidinger's in Krems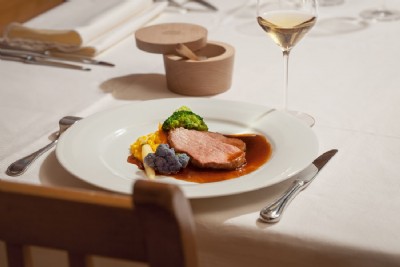 "… tradition and a perfect combination of contemporary creativity and regional cuisine." (Florian Holzer – KURIER)
Feel our passion for genuine hospitality. We are delighted to indulge you with creative and regional delicacies. Take your time to enjoy a pleasant evening in our restaurant located in a small, historic townhouse in the city of Krems or in our outdoor dining area ("Schanigarten") close to the pedestrian zone. Our imperial name is inherited, however, our service makes our guests feel like emperors, who very much appreciate our bourgeois ambience.
The table is set, the candle lit and the extensive wine list is ready. Our recommendations vary according to the season. Hermann Haidinger pays great attention to fresh ingredients and gladly
satisfies your culinary desires. As a passionate patissier, Hermann loves to prepare sweet specialities for you.
We love to arrange a special and memorable evening for you.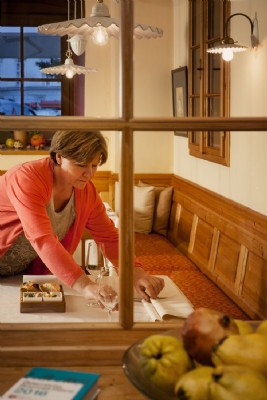 Opening times at the "Kaiser": Tuesday to Saturday from 6:00pm to 10:00pm
Exclusively at the "Kaiser": upon agreement and for groups of 8 or more people, we also open our restaurant for you for lunch and on a day the restaurant is usually closed, no matter whether you wish to come with your colleagues, friends or family. We also arrange private celebrations – baptisms, weddings or simply because it is time to enjoy.